Guidelines for Booking Horse Riding Lessons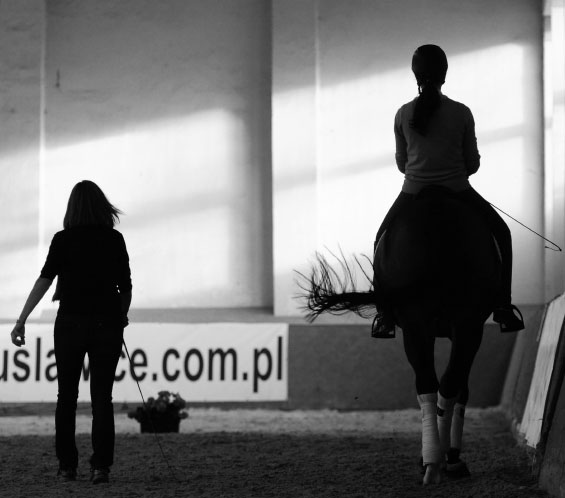 Riding Program Options:
Session Packages
Pay per Lesson
Practice Rides
Pony Rides
Introductory Classes
Lessons on a s School Master for intermediate and above riders
Make-up Lessons
Session Packages:
The year is divided in 4 sessions of 12 lessons:
Winter (December, January, February)
There will be no lessons December 23- 29.
Make-up lessons are available on December 27th and 28th

Spring (March, April, May)
There will be no lessons on April 30th and from May 16th to 22nd.
Make-up lessons are available on May 16th and 17th

Summer (June, July, August)
There will be no lessons June 30th to July 6th or August 31st.
Make-ups lessons are available on July 5th and 6th

Fall (September, October, November)
There will be no lessons September 1st to Sept 6th. Make-up lessons are available on September 5th and 6th
Payment for the full session must be made in advance. Spaces will be held for currently registered students until the 15th of the month before the new session begins.During the weeks that there are no courses, individual private lessons and practice rides may be available.
Pay-per-lesson (1 lesson)
Individual lessons can be booked up to a week in advance if space is available
Payment is required 48 hrs in advance to confirm your space
Practice Rides
Practice rides may be available for currently registered students with their instructor's consent
50 minute maximum duration including warm up and cool down
Students may practice some of their skills while ensuring the ride is enjoyable for their horse
Horses must be properly warmed up/cooled down and groomed after riding
Riders must never ride without another person at the barn
Minors must always have an adult parent or guardian present unless it is during one of the supervised practice rides
Pony Rides
This is a great opportunity to learn about the wonderful world of horses from a young age! 30 minute one-on-one lesson including:
learning how to groom and tack up the pony/horse
how to be safe and comfortable working with ponies/horses
15 minute mounted lesson
Introductory Classes
This is ideal for beginners to get you started on your equestrian journey. Available for ages 7 to adult. 45 minute private lesson including:
learning to groom and tack up your horse/pony in preparation for your lesson
a ridden part where you will learn basic skills in preparation to join the lesson programming
NEW!

Opportunity to Learn on a Dressage Schoolmaster (Intermediate Riders only)

Queenswood has many kind and knowledgeable schoolmaster horses experienced up to the FEI Grand Prix level.
This is an amazing way to learn the upper level movements on a seasoned horse
You will be matched with a horse of third level dressage training or above to help you improve your skills
Make-Up Lessons
Students are eligible for a maximum of two make-up lessons per session
Must be scheduled on the predetermined make-up days either during the current session or the session immediately following (see Session Package section). If you are unable to make up the lessons during these periods, the lessons will be forfeited
To be eligible, the lesson MUST be canceled 48 hours in advance via email only (lessons@queenswoodstables.com). Please include the day and time you would like your make up scheduled in your email
Can be in a sem-private or group format and could also be a supervised practice ride
Can only be scheduled in the current or following session's make up days
Refunds are not provided
New Clients
Please complete the liability form online prior to your arrival https://bit.ly/QWSLiabilityWaiver
Upon arrival, come to the small indoor arena where your instructor/staff member will help you get started
Every effort will be made to help students who are still learning how to tack up get their horse ready for the start of the lesson. The time spent teaching beginner students about grooming and tacking up may be used as part of their riding time
Exception: Pony ride and introductory lessons are not required to show up earlier than their lesson start time to tack up/groom. This is included as part of their lesson
Riding helmets are available if you don't have your own
ALL riders must ride with a boot or a shoe with a small heel
Proper closed-toe footwear is required in the barn for everyone (parents, siblings, and friends)
Regular Clients
Students should arrive at least 20 minutes prior to your lesson start time.
Riders capable of tacking up on their own are expected to have their assigned mount ready and in the ring prior to their lesson start time.
Lesson pricing listed on the Lesson Booking Guidelines below.
For all lesson enquiries
Please send an e-mail to: lessons@queenswoodstables.com
Important Forms
Please bring the following completed forms with you: